Kimoby is where
bright minds come alive
If you're visiting this page, you clearly need a change of scenery and pace. Kimoby is on a mission to transform the automotive industry. Yeah, don't adjust your font size. You read right. We want to bring car dealership service centers into the eras of Amazon, Apple and everything in between. Because traditionally, getting your car service was dull to say the least. Perhaps even cringe-worthy. Well, we're aiming to change that.
What heroes we're looking for
Contrary to ball-and-chain jobs, a career @ Kimoby cherishes people with unique talent, growth mindsets, and high-octane personalities. We want our team members to be curious, interested in intrapreneuring, and driven to create impactful innovation that actually makes a damn (sorry, not sorry) difference in our customers' lives.
What we don't want is simple: people with over-blown egos, high-school drama, and pencil pushers. What team are you on?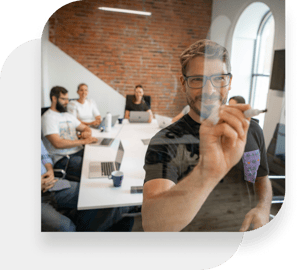 Ooohhh bright shiny modern technologies! Yes, really.
Salivation mode: Activated. If you want to work on dull, legacy technologies dating back to the 2000 stone age, Kimoby is not for you. We're obsessed with keeping our tech stack up-to-date and up to the best practices in the tech industry.
Imagine never having to groan about having to use a clunky, dusty and oh-so-sketch software ever again. At Kimoby, we're all about helping our teams to outperform themselves with the best tools possible.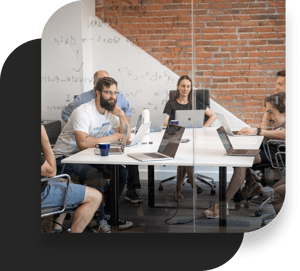 We're working on the future—today.
Although we've been over a decade in the making, Kimoby has grand ambitions. BHAGs, actually. Our podium dream? To experience unprecedented growth, all while remaining agile, staying on top of our customers needs, and offering that stellar, white-glove service they deserve.
We're all for structure (where it makes sense). We're all for processes (if it doesn't slow anyone down). But most importantly, we're all about getting the job done.