Mobility & Fleet Management
Take control
of your fleet.
Kimoby Go is a mobility management system that provides OEMs, dealers and dealer groups with a seamless, end-to-end connected vehicle platform. From shuttle and valet tasks to complete service loaner and rental management, Kimoby Go will recover costs and elevate insights to maximize the utilization of your fleet.
Book. Track. Communicate.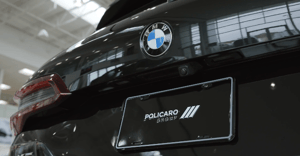 Shift your mobility services from a cost to a revenue center.
Streamline fleet routes to dynamically plan and optimize routes, significantly reducing mileage and enhancing vehicle efficiency.
Minimize downtime by continually tracking vehicle location, availability, and readiness, effectively reducing downtime and boosting fleet productivity.
Instantly monitor fuel consumption, providing real-time data and enabling you to promptly recover costs.
Enable drivers and shuttle services to fine-tune their road itineraries, attracting more clients while minimizing unnecessary mileage.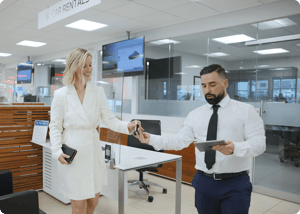 Elevate your customer experience with digital, cloud-based mobility management.
Say goodbye to hardware as vehicle data is automatically transferred through a cloud-based service, eliminating the need for OBD-II devices.
No installation, no maintenance, and no restocking required.
Centralize operations to streamline your processes, eliminate paperwork, and significantly reduce the number of tools used to manage all your mobility operations.
Track vehicles with precision as fleet management is optimized by monitoring loaners, shuttles, and valet services in real time.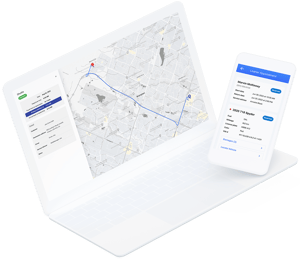 We were able to streamline the dealership processes, recover fees and costs, and most importantly elevate the customer experience.
Francesco A. Policaro
VP of Operations, Policaro Group
See the difference.
Then experience it.
Contact us today for a free, no-obligation assessment of your dealership's current processes and how Kimoby's two-way instant messaging can help.