Is your service
checkout process slow

as a snail?

Kimoby's flexible mobile payment options will delight your 21st-century customers. Speed. Convenience. Transparency. The only thing swifter than your dealership's checkout process is how quickly customers will get back on the road.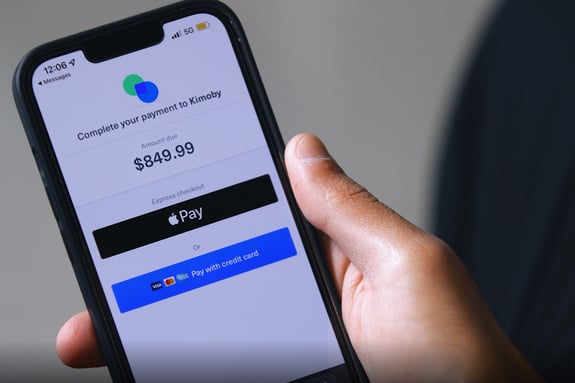 Endless customer questions. Papers endlessly on the corner of your desk, waiting for customers to get in. Unreachable clients and vehicles hanging out in your lot. Difficult-to-understand billing. Long, drawn-out check processes that cause irritation levels to rise in people hanging around your service desks to pay for the service work.
That's no way to end jobs on a positive note. Count on Kimoby's secure and encrypted mobile payment solutions to banish wait times and help you get paid faster.
Get paid faster. Protect against fraudulent transactions.
Automatic customer validation to redflag any inconsistencies
Put a stop to fraudulent transactions before they're even processed
Have payments processed within 24 hours, not days!
Get your money deposited ultra-fast without having to chase after it or wonder when you'll get it
End the service checkout chaos.
Send estimates, with videos and pics, prior to work being carried out, for immediate approvals (no more paper forms!)
Once vehicles are ready, alert customers so that they can review their invoices and pay via their mobile phones
Offer a range of payment options through all major credit cards, Apple Pay and Google Pay
Eliminate fraud and the time spent recovering money
Get real-time visibility into your daily payment operations. Simplify accounting with a DMS-synced platform.
Payment activity overview, including estimates, invoices, payment details, transaction fees and deposits
Real-time reports on your daily payment operations
Efficient bank reconciliation and analyses
How long is your payment wait time?
300 seconds
If your dealership's average wait time exceeds the maximum of 5 minutes that customers are willing to tolerate in line, it is likely to result in dissatisfaction and potentially losing customers.
Customers simply love paying by text message!
It's easy and convenient - everybody always has their phone on them.
Elaine Forsyth
Manager, OK Tire Spruce Grove
See the difference.
Then experience it.
Contact us today for a free, no-obligation assessment of your dealership's current processes and how Kimoby's two-way instant messaging can help.