Is a lack of team
collaboration failing your customers?
Kimoby's collaboration tools ensure that your left hand does know what the right hand is doing—and vice versa. Stop sifting through email threads and racing around to try to get vehicle updates. Teamwork between your service, BDC, mechanics and parts teams becomes a breeze with unified communications in Kimoby's platform.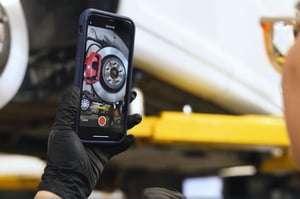 Your customers' service journeys and ultimate satisfaction with your dealership are totally reliant on your teams' streamlined collaboration. Despite today's era of "all things digital, all things connected," different dealership departments are still not all on the same page when dealing with customer jobs.
And it can result in a total communications breakdown that leaves customers with a bad taste in their mouths—and ultimately lower your chances of increasing ROs' average value.
Swear off bad team communication. Eliminate physical back-and-forth and paper-based notes.
Grant team members real-time access to job information, so everyone's in the loop at all times.
Streamline interdepartmental information sharing to speed up service workflows.
Keep customers in the know with instant updates on their vehicle's progress.
Build customer trust with consistent communications across your entire staff.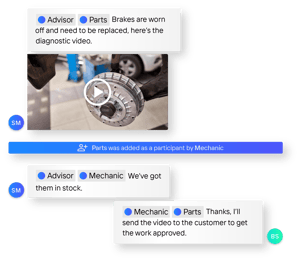 Rev up team operations. Improve the service journey experience.
Establish a better bridge between your service advisors, mechanics and parts specialists to speed up approvals of additional repairs and without the nasty surprises for customers
Safely store critical customer files, such as estimates, invoices, pictures and videos for fast access
Reduce the workload in managing work orders, warranty claims and recalls: everything is saved in Kimoby
Analyze how teams message each other for further process improvements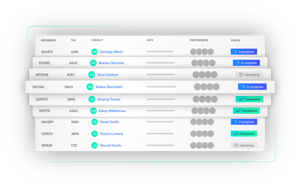 We can't do our work without Kimoby anymore.
Doug Kloet
Manager, Glendale Autopro and Tirecraf
See the difference.
Then experience it.
Contact us today for a free, no-obligation assessment of your dealership's current processes and how Kimoby's two-way instant messaging can help.