Stop
leaving money

on the table

Kimoby's communications platform for car dealership service centers makes upselling a piece of cash cake. Set up automated text messages based on specific customer profiles and behaviors—and become an upselling rockstar.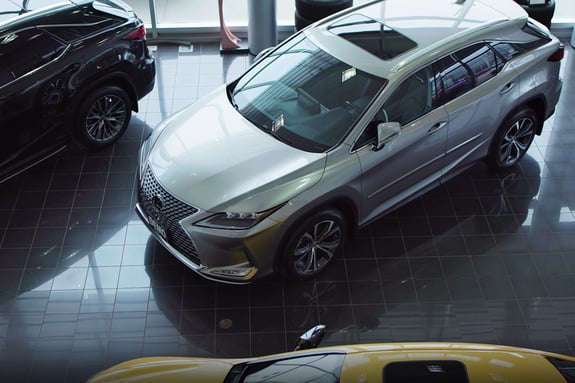 Your staff hits customer voicemails like its going out of style. Converting customers via email and paper-based promos is a pie-in-the-sky dream. And yet you are under massive pressure to crank out more and higher average ROs like your life depends on it.
Service upselling targets become increasingly aggressive each year. Is there any respite in sight? Yes! Meet Kimoby!
Close more ROs. Upsell like a boss.
Whether it's for recommended maintenance or value-added vehicle upkeep, it can be difficult for dealership service teams to reach customers and schedule appointments (that are kept!). So much effort for minimum ka-ching, right? Let Kimoby show you a better way to accelerate customer approvals and generate more sales:
Schedule automated text message campaigns based on customer profiles, past service history, and upcoming maintenance
Send appointment confirmations reminders to stop the no-show profitability bloodbath
Systematically include car wash, air filter replacement or any other offer when appointments are confirmed.
While working on customers' vehicles, add videos and pictures to better cost-justify required additional services
Program follow-up messages to lost souls and customers who have deferred service maintenance work
Offer flexibility of choice. No exceptions.
Everyone in the auto industry knows: customers are skeptical about car dealerships' service centers. Many have been burned by peddlers, estimates that take a Ph.D. in mechanics to understand, and inflated bills. It's hard to weed out the snake oil from reality. With Kimoby, you can ramp up your credibility as a trusted and leading service provider:
Use videos to effectively explain the benefits of added repair or service requisitions
Enable the possibility to accept or decline recommendations
Offer the ease of mobile payments so that customers can take care of the bills and avoid time-sapping lineups at the counter
Schedule timely post-service text messages to glean customer satisfaction regarding add-on services (your bottom line will thank you, see below)
What's the real deal between customer satisfaction and revenue generation?
5-point scale
By improving customer satisfaction by 1 point on a 5-point scale, dealers can increase their loyalty-generated revenue in the six figures.
It is extremely helpful in targeting any aspect of a dealership's database to market promotions, retention, declined services, and basically any area to drum up business.
I cannot say enough great things about it.
Andrea Fera
Manager, Countryside Chrysler
See the difference.
Then experience it.
Contact us today for a free, no-obligation assessment of your dealership's current processes and how Kimoby's two-way instant messaging can help.