Stop your
inspections

from falling flat in customer approvals

Kimoby's platform for car dealership service centers offers a level of transparency between your teams and customers that fosters trust and customer loyalty. They say a picture is worth a thousand words. And multimedia files with Kimoby are worth their weight in gold.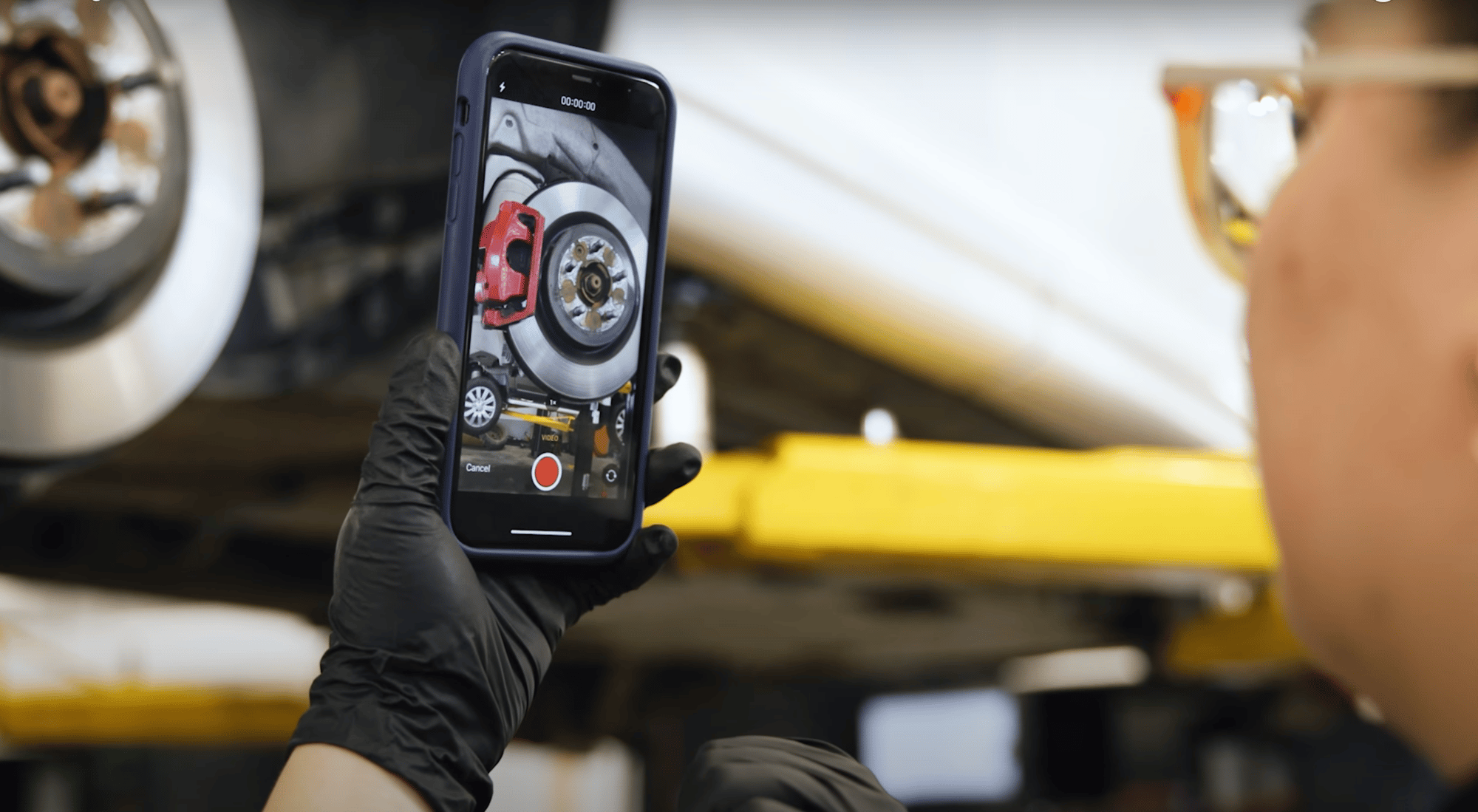 Let's face it. Customers have trust issues. Justifying service work and inspections is a pain, especially in an era where dealership mistrust is high—and OEM objectives are even higher. The same ol', same ol' ways of communicating with customers just ain't cutting it.
They want the real deal. They want transparency.
Kimoby gives your staff simplified tools to ramp up customer approvals without suspicious minds.
Stop low approvals. Demonstrate the proof with videos.
Stop your team from using their private cell phones to take pics and videos of important maintenance work (hello, data compliance and no more direct customer-mechanic calls)
Capture, crop, and merge an unlimited number of images and videos to explain estimates and changes to original work orders
Encourage three-way communication between service agents, mechanics and customers to foster trustworthy relationships
Keep a record of multi-point inspections (MPIs) for auditing and insurance compliance purposes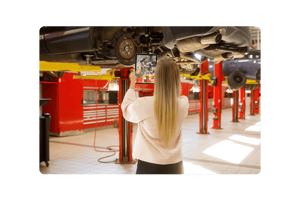 Get faster and more positive responses from customers.
Offer a uniform digital inspection process that maximizes team collaboration and efficiency
Improve fixed ops and upselling goals with better visibility into approved and deferred service jobs
Centralize images and videos attributed to each customer to monitor approval workflows and elevate service quality
Speed up approval processes to broaden service volume and take on more customers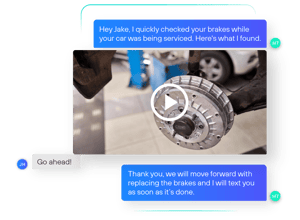 How much does video usage boost the likelihood of additional work approval?
3X
Incorporating videos and images to recommend service work can boost the likelihood of customers moving forward by a factor of 3.
We've had customers who refuse a repair change their minds when they see the video.
They decide to go ahead once they see it with their own eyes.
Brad Mund
Director of Fixed Operations, Wheaton Chevrolet Ltd
See the difference.
Then experience it.
Contact us today for a free, no-obligation assessment of your dealership's current processes and how Kimoby's two-way instant messaging can help.