Remove redundant
dealership tasks

from your operations

Kimoby seamlessly integrates with your preferred DMS to automate boring tasks and double data entry, send automated messages to your customers and keep information up-to-date for lightning-fast services and effortless upselling.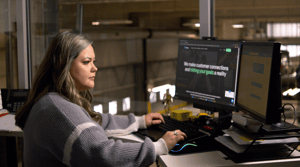 Your DMS is your dealership's lifeline. But why are you compromising on staff efficiency by making them carry out redundant, manual tasks just so that you can take advantage of a turnkey communications platform to reach out to your customers?
Stop the data entry insanity and keep your high-value employees motivated with better assignments thanks to Kimoby's DMS integrations.
One and done data entry. Leverage customer data from across multiple systems.
Keep your customer messaging relevant and up-to-date to maximize sales conversions
Customize and personalize your messages based on customer preferences, such as appointments, type of car and year, language, service needs, and past service purchase/ROs
Create groups and automations with personalization that systematically send out when a customer meets all criteria so you can set it up and forget about it.
Empower employees to spend more time enhancing the customer experience, not copying what's on their paper into the DMS's back-end admin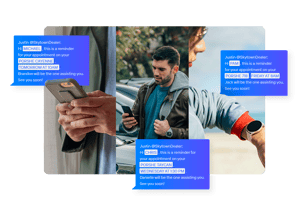 Streamline your team communication. Ensure a consistent, uniform and outstanding service journey.
Send automated reminders, confirmations and messages pre-, during and post-appointment
Keep customers informed throughout the repair process to manage expectations
Be notified in real-time and quickly respond to customer questions and concerns
Access and utilize all the deepest DMS data for customer grouping and automations, fast VIN matching, RO searches and mores
Sync service journey messages and updates with your DMS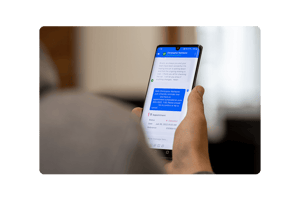 Get a wide range of analytics. Make better decisions now that you've got the whole picture.
Identify and rectify communication gaps that are impacting the customer experience
Increase the number of completed surveys and collect valuable feedback based on specific customer interactions and defined timeframes
Maintain accurate and real-time customer records
Find opportunities to improve customer satisfaction, CSI scores, and revenues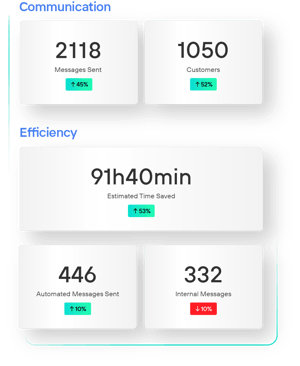 Every dealer should have Kimoby by now. We can't live without it.
Eleazar Rausseo
Service Director, Mullinax Ford of Palm Beach
See the difference.
Then experience it.
Contact us today for a free, no-obligation assessment of your dealership's current processes and how Kimoby's two-way instant messaging can help.